Q&A With PPS CEO Anita Laney: The Multicultur …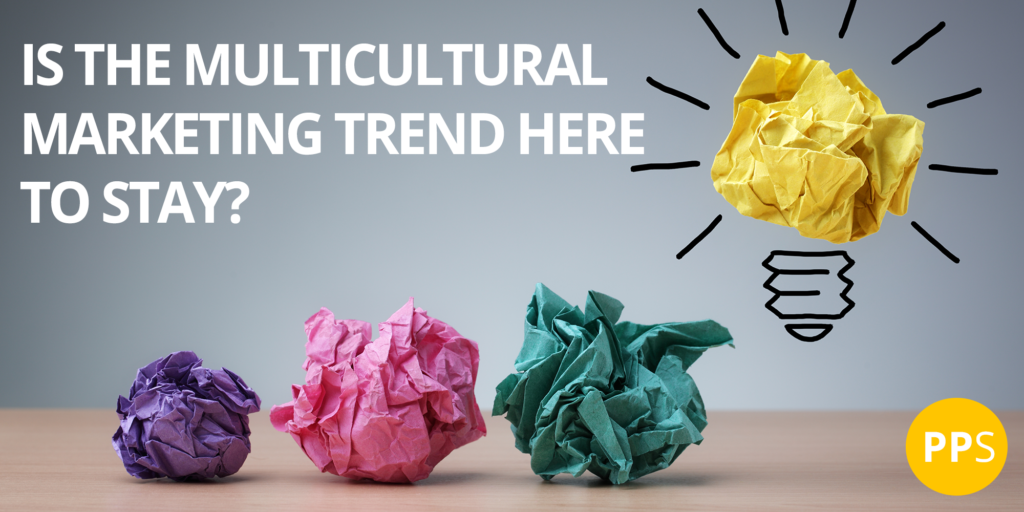 "We've seen this wave of interest in the multicultural market before and we've seen it dissipate. But, I think it's real this time."
In another installment of our Q&A Series, PPS President and CEO, Anita Laney shares her thoughts on the multicultural marketing trend.
Recently, it seems that "multicultural marketing" is one of the advertising world's most popular buzzwords. From television commercials to social media influencers, appealing to, engaging with and resonating with a multicultural audience is everyone's focus.
While some may perceive this as a relatively new trend, those with years of experience in advertising and marketing have seen this interest in multicultural marketing peak before then remarkably falter shortly after.
"It was tough to not be cynical at first because we've seen this wave of interest in the multicultural market before and then it dissipated. But, I think it's real this time," Anita explains.
She adds that considering the political climate and declining sales for many marketers who are not effectively inclusive, this consumer market is hard to ignore. As a result, brands are holding their agencies accountable; committing to multicultural marketing and inclusion translates to more success for these strategic partnerships.
Check out the video above to get more insight on the multicultural marketing trend. And, leave your thoughts or questions in the comments section, and we'll make sure we respond.
For your daily dose of industry news, be sure to follow us on Twitter and connect with us on LinkedIn